AFCI Locations & Global Finance Show - China panel, presented by Lightsource Asia Media Group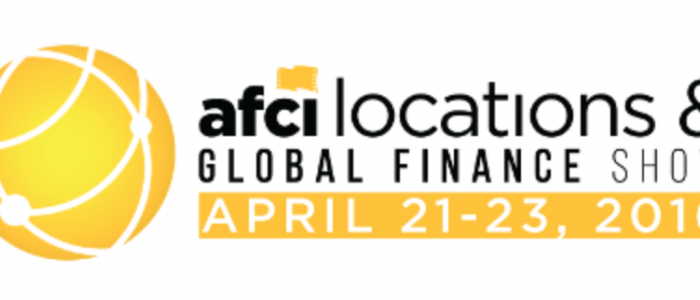 | | |
| --- | --- |
| When? | Thu, 04/21/2016 (All day) |
| Where? | Marriott Burbank |
The Global Finance Conference is the first-of-its-kind for AFCI and will serve as an opportunity for international industry leaders to meet with media producers and financiers interested in investing in foreign markets.
The newly added conference will complement the organization's traditional Locations Show with offerings from national film funds and private capital from both the financial and media production communities.
Confirmed Global Finance panelists at the AFCI Locations & Global Finance Show include:
Rick Ambros, Partner, Lightsource Asia Media Group / Partner, Benchmark Studios

Robert Cain, Partner, Lightsource Asia Media Group / President, Pacific Bridge Pictures

Aoni Ma, COO, Film Finances Asia

Raghav Mani, Global Media & Entertainment Knowledge Leader, Ernst & Young

Arnold Peter, Founding Partner, Peter Law Group

Jason Reed, Executive Producer, Disney/ABC's upcoming series, "Of Kings and Prophets"
The traditional Locations Show exhibits portion of the event is free to attend.
"We're honored to assemble some of the industry's leading international film finance professionals for our Global Finance Conference. This event is another step in encouraging the television and film industry at large to communicate, participate in the international market, and take advantage of the billions of dollars a year that AFCI Members contribute, in actual cash, to worldwide production," said Kevin Clark, Executive Director of the AFCI.
The Locations & Global Finance Show is the industry's only show pairing locations and film finance.
RSVP Required