Chinese Film Studios
Meet the major players in Chinese film industry - These companies are the ones who finance, produce, and distribute motion pictures in Mainland China.
China Film Group
CFG is the largest and most influential state-owned film studio in China. Built to develop and distribute films in the Chinese industry, it is one of the only two legitimate importer of foreign films in China (along with Huaxia) and a major exporter of Chinese films. China Film Group is involved in a variety of businesses which include film and television production, film distribution and exhibition, film importation and exportation, cinema circuit management, digital cinema construction, print developing and processing, film equipment management, film and TV CD production, ancillary products, advertising, property management as well as real estate.
China Film Group's subsidiary, China Film Import & Export Corporation, has been the sole government-authorized importer of films. Another CFG subsidiary, China Film Co-production Corporation, is charged by the SARFT to oversee and manage all Sino-foreign co-productions.
China Film Group's film and TV production units include: Beijing Film Studio, China Youth Film Studio, China Film Co-Production Corporation, China Film Equipment Corporation, Movie Channel Production Center, Beijing Film & Video Laboratory and Huayun Film & TV Compact Disk Co., Ltd.
Each year, China Film Group produces more than 30 feature-length films, 400 TV plays and 100 telefilms. Its credits include The Founding of a Republic, Red Cliff, The Warlords, Kung Fu Hustle, and the #1 Chinese local language B.O. grosser in history Let the Bullets Fly. The remake of The Karate Kid, starring Jackie Chan and Jaden Smith, was produced by Sony's Columbia Tristar and China Film Group.
Shanghai Film Group

A major state-owned corporation with its business strength only next to the China Film Group Corporation. It is part of the Shanghai Media & Entertainment Group conglomerate.
Shanghai Film Group Corporation (SFG) was established in 2001. It consists of Shanghai Film Studio, Shanghai Animation Film Studio, Shanghai Dubbing Studio, Shanghai Documentary Film Studio and Shanghai Film Technology Plant. It aims to produce 20 feature films, 50 TV films, and 800 episodes of TV series per year. SFG owns 5 large film production enterprises, 14 TV Series Productions and a large studio. The largest cinema circuit in China - United Circuit - also belongs to SFG, with 75 cinemas and 198 screens.
Changchun Film Group

Based in Changchun, Jilin province Changchun Film Group Corporation (CFGC) was restructured in 1998 from Changchun Film Studio, which was established in 1946 as the first film studio after the founding of the People's Republic of China. CFGC is thus dubbed "The Cradle of New China's Cinema". CFGC boasts the capacity of producing over 20 feature films, TV films and TV dramas each year. In 2003 the company became a shareholder of Huaxia Film Distribution, which is one of the two importers of foreign films (along with it's state-run competitor China Film Group Corp).
In 2005 the company opened the "Changchun Movie Wonderland" theme Park. The park is modeled after Hollywood's Universal Studios and it is the first park of its kind in China integrating film entertainment with film tourism.
National Digital Production Complex of CFGC Located in Beijing and put into use in August 2008, National Digital Production Complex of CFGC (the Complex) is a 540,000m2-site home for motion picture and television production and post production, offering world class facilities and complete range of supporting services. It has 16 sound stages (varying from 800m2 to 5000m2 in size), a costumes & props stock room, a set-design and construction workshop, a digital production studio, a DVD mastering studio, an experimental area for animation industry, exterior sets, hotels and other supporting facilities. All of these may cater to the production of 80 feature films, 300 digital films and 500 episodes of TV dramas each year.
Huaxia Film Distribution Co., Ltd.
Huaxia Film Distribution Co. is state-run company managed under the State Administration of Radio, Film, and Television. It was established in 2003 and it is in charge of local distribution of domestic and imported films.
Huaxia has handled Chinese distribution of films including "Kung Fu Panda," "Fast Five" "Prince of Persia: The Sands of Time," "Alice in Wonderland" and the "Harry Potter" and "Transformers" franchises.
Huaxia main goal is the development of Chinese films, in the fields of marketing, audience services, publicity and promotion, distribution and film market research. The company is invested in subsidiaries such as advertising company, digital cinema company that develops new digital distribution platforms for rural China. They also invested overseas promotion of Chinese films that are distributed internationally.
In August 2011, recognizing the increasing importance of the Chinese entertainment market, Relativity Media has inked a strategic partnership with Huaxia. As Producer/distributor Huaxia is one of the two main conduits for U.S. theatrical releases in China (the second is China Film Group), this Joint venture aims to accelerate the pace of co-production between the U.S. studio and its Chinese counterparts. The co-production projects which will be developed are big-budget titles based on famed events from China's past. Purpose is to create movies that will appeal to Chinese and Western audiences and solidify a more fluid film partnership between the U.S. and China while creating strong returns for those investing in the new business.
DMG Entertainment

DMG Entertainment is the filmed entertainment division of China's media conglomerate DMG Media. Started in 1993 in Mainland China, DMG is deeply grounded in the world of advertising, growing from a commercial production house to one of the three largest advertising agencies in the country and the No.1 biggest independent ad agency. DMG stormed into filmed entertainment under the leadership of Dan Mintz, Wu Bing and Peter Wen-Ge Xiao in 2009 and partnered with China Film Group in creating the most entertaining content for the booming Chinese film market. The company's first feature, The Founding of a Republic, was the No.1 homegrown hit movie in 2009. DMG's 2010 romantic comedy Go! Lala Go!, based on a bestseller novel in China, was a phenomenon in the country that year.
DMG is now producing and distributing motion pictures on three levels. It has four Chinese language domestic movies in the pipeline for 2011, and it garners rev-share import film slots from China Film Group to distribute Hollywood films. It also participate in financing and producing Hollywood tentpoles, having recently co-financed and produced Looper with Endgame Entertainment, a star-studded sci-fi action thriller with Bruce Willis, Joseph Gordon-Levitt, Emily Blunt and China's Xu Qing. DMG has a film fund backed by a major US bank dedicated to China Hollywood co-productions and aims to become a major player in this field.
Bona Film Group (BONA)

Bona International Film Group is a Beijing-based production company, involved in the co-production and distribution of films from China and Hong Kong. It is one of China's largest share-holding film distribution companies. It is also engaed in international film sales, cineplex investment and management, film advertising and talent management. Polybona co-produced over 20 feature films including The Warlords, Red Cliff, Flash Point, and After This Our Exile.
Its subsidiary, PolyBona Film Distribution Co., Ltd., has distributed more than 150 foreign and domestic films since it's foundation in 1999. Its CEO Yu Dong was elected as one of "the most influential film practitioners in the future" by The Hollywood Reporter in November, 2006. In early 2007, PolyBona became the first privately-owned film company in China in securing international private funds, having successfully closed investments from Sequoia Capital China and SIG Asia Investments. In December 2010 Bona Film Group Limited was the first Chinese film company to get listed on NASDAQ (BONA).
Huayi Brothers Media Group

Huayi Brothers Media Group produces and distributes film and television programs in China. The company focuses on artist development, music production, and offline distribution of music. It also provides talent management and advertising services. The company was founded in 1994 and is based in Beijing, China.
Huayi Brothers went public in Shenzhen Stock Exchange in Oct 2009 and becomes first Film Company listed in China's stock market. In February 2011, Huayi Brothers reveals their plans to create the largest TV and film studio complex in East Asia and their aim to earn 10 billion yuan in the box office by 2016.
Recent Huayi releases include Aftershock, a record-breaking disaster movie directed by Chinese box-office favourite Feng Xiaogang, the kung fu drama Shaolin and critically acclaimed fantasy epic Detective Dee and the Mystery of the Phantom Flame. Its films accounted for 17% of China's box office in 2010.
In August 2011 The Hollywood production company Legendary Entertainment (The Hangover movies, Inception) has joined forces with Huayi Brothers Media Corp to create a $220.5m venture aimed at China's increasingly lucrative film market. The partnership plans to make one or two "major, event-style films" a year for worldwide audiences starting in 2013. The two companies reported they were selling a 50% stake in the venture, titled Legendary East, to Hong Kong construction company Paul Y Engineering.
The deal allows Legendary Entertainment to bypass Chinese import restrictions that limit the number of foreign movies released in China to about 20 a year and restrict box office takings for foreign firms. Kelvin Wu, chief executive of Legendary East, said: "We want to do globally appealing movies, so there will be a lot of elements involving east meets west."
Enlight Media

Enlight media is one of China's largest private TV production companies. Its film company Enlight Pictures is one of the top five Chinese film distributors, investing in and distributing around 10 films per year. Film and TV drama production, entertainment TV programming and TV advertising and live entertainment events are the company's three revenue streams. Enlight Media is expected to be the third film studio in China to float on China's home stock market, after Huayi Brothers Media in 2009 and Zhejiang Huace Film and TV in 2010.
Beijing Enlight Pictures Co., Ltd. was founded in 2006 and is based in Beijing. Beijing Enlight Pictures Co., Ltd. operates as a subsidiary of Beijing Enlight Media Co., Ltd. Founded in 1998, Enlight Media is China's largest TV program producer and distributor. Everyday Enlight turns out four-hour entertainment news, music, fashion and reality shows, which will be on the air on 600 TV channels. As the largest film and TV drama producer, Enlight has sponsored five films and over 200 hours of TV drama this year. Enlight also owns an entertainment video and films bank and a video-oriented entertainment website.
Earlier in June 2011, Enlight Pictures announced management reshuffle. Enlight Media's Vice President Li Xiaoping will take the post as president of Enlight Pictures, while Hong Kong producer, scriptwriter and chairman of Hong Kong Scriptwriters Guild Abe Kwang will be vice-president and head of film production. Enlight's distribution executive Xu Lin has been appointed vice president of international cooperation.
During Shanghai Film Festival, the company also announced its film slate for the second half of 2011, with 10 to 15 potential blockbusters including Gordon Chan's "Mural and Sidamingbu", Gao Qunshu's "A Sentimental Story", and Jingle Ma's "Speed Angel".
Orange Sky Golden Harvest 橙天嘉禾娛樂

Orange Sky Golden Harvest Entertainment (Holdings) Limited (OSGH) is a premier Chinese language film Entertainment Company based in Hong Kong. OSGH primarily engages in film production, financing, distribution and exhibition. As of September 2011, the Group operates 45 multiplexes with collectively 342 screens across Mainland China, Hong Kong, Taiwan and Singapore and is a leading distributor in its operating territories. OSGH plays an important role in distribution of Chinese language movies in the region, and has also been actively acquiring distribution rights of quality international films for regional distribution. To date, OSGH owns a movie library with more than 130 films for distribution.
Previously known as "Golden Harvest", the legendary Asian production company which was co-founded by Mr. Raymond Chow, Mr. Leonard Ho Koon-cheung and Mr. Leung Fung in 1970 and has been listing on the Stock Exchange of Hong Kong (HKSE: 1132) since 1994. "Golden Harvest" brand has been synonyms with quality films, best known for Bruce Lee and Jackie Chan films. Internationally-renowned directors such as John Woo, Tsui Hark, Stanley Tong, Sammo Hung as well as actors such as Chow Yun-fat and Michelle Yeoh have, at one time or another, been the Group's talent assets.
A 1971 deal with soon-to-be martial arts superstar Bruce Lee, after he had turned down the low-paying, standard contract offered him by the Shaw Bros, put Golden Harvest on the map. In 1973, Golden Harvest entered into a pioneering co-production with Hollywood for the English-language Lee film Enter the Dragon - a worldwide hit co-produced with Warner Bros. Golden Harvest supplanted Shaw Brothers as Hong Kong's dominant studio by the end of the '70s and retained that position into the '90s. From the 1980s until very recently, it produced almost all of the films of Jackie Chan, Asia's top box office star. Golden Harvest has also produced a number of films for Jet Li and Donnie Yen.
In 2007, Raymond Chow sold the company to Chinese businessman Wu Kebo, who owns the China-based Orange Sky Entertainment Group. In early 2009, Golden Harvest merged with Orange Sky and was renamed Orange Sky Golden Harvest. Since inception, the Group has produced and financed over 600 movies and has led the wave of almost all the film genres and trends. From lavish, big-budgeted epics to smaller art-house fare.
Beijing Galloping Horse Pictures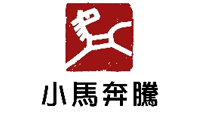 Beijing Galloping Horse is a Beijing based private production company founded in 2003, and has been engaged in film and TV financing, planning, production and publication.
In March 2011 Bourne Identity director Doug Liman and producers Rob Reiner and Alan Greisman are joining forces with Galloping Horse for a 1920s drama about Two-Gun Cohen, the British bodyguard to Sun Yat-sen, leader of the overthrow of China's last imperial dynasty.
In April 2011 Beijing Film Festival a 520 million yuan (US$79.85 million) partnership agreement on John Woo's co-production "Flying Tigers" was signed between the China Film Group, Beijing Galloping Horse Film, and Lion Rock Productions (United States). Flying Tigers is a story about the American squadron that trained the first group of Chinese fighter pilots during the second world war.